Welcome!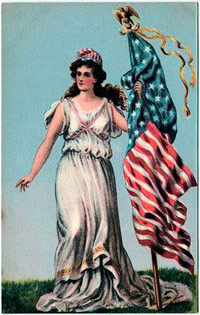 The John Hoyle Chapter of the Daughters of the American Revolution (DAR) welcomes you to learn more about us. We are a growing, energetic chapter with a large, active membership.
We are located in beautiful Catawba County, which is in the Catawba Valley basin of the Blue Ridge Mountain foothills. Catawba County is rich with local history and genealogical resources. Its citizens are strong supporters of the arts and education.
The John Hoyle Chapter actively engages in service activities on the community, state and national levels so that we may fulfill the goals of patriotism, historic preservation, and education. Please visit our Projects page to see some of our service projects.
Join Us
The John Hoyle Chapter is looking for new members who are interested in helping us achieve our goals and who enjoy lively meetings and camaraderie. If you are interested in attending a meeting and learning more about all that we do, please Contact Us and visit our Become a Member page.
Any woman 18 years or older, regardless of race, religion, or ethnic background, who can prove lineal descent from a patriot of the American Revolution, or ancestors who contributed to the independence cause via donations of goods or support, is eligible for membership. Help is available in directing you to relevant resources and in filling out the necessary application for membership.
Why You Should Become a Member
Network with women who have common interests.
Share your family's history with colleagues.
Expand your knowledge of local, state, and national history.
Travel to historic sites and historic occasions.
Develop a statewide network of friends.
Help your community with service projects.
Gain valuable leadership experience.
Expand your social opportunities.
Enjoy great food and fellowship at member luncheons.
Appreciate the distinction of membership in DAR.
For more information, please go to our Become a Member page.
The content contained herein does not necessarily represent the position of the NSDAR. Hyperlinks to other sites are not the responsibility of the NSDAR, the state organizations, or individual DAR chapters.