Welcome!
The Richard Clinton Chapter National Society Daughters of the American Revolution (NSDAR or DAR) welcomes you to learn more about our Chapter and organization. Our chapter was organized April 16, 1949, and named after Richard Clinton (1741-1795) who was first commissioned as Captain in the Continental Army, then later became a Colonel. He was a member of the North Carolina General Assembly. He was instrumental in passing a bill to section off a part of Duplin County, to become Sampson County. Our town of Clinton is named in his honor.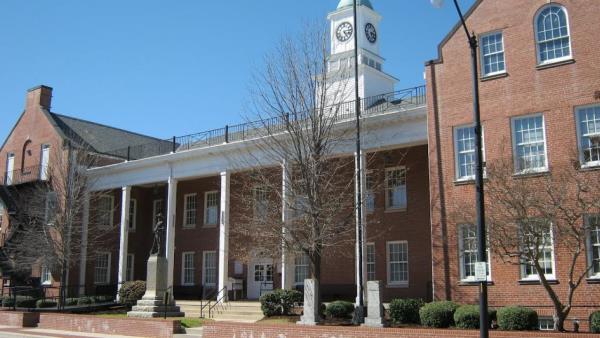 Sampson County Courthouse
Photos this Page Courtesy of City of Clinton, North Carolina
The content contained herein does not necessarily represent the position of the NSDAR. Web hyperlinks to non-DAR sites are not the responsibility of the NSDAR, the state organizations, or individual DAR chapters.