Welcome!
The Vesuvius Furnace Chapter National Society Daughters of the American Revolution (NSDAR or DAR) welcomes you to learn more about our chapter and organization. If you are seeking a DAR chapter in the northern piedmont of North Carolina, we hope that the information on this website will prove helpful. Please contact us by email if you would like to visit one of our meetings, or if you have any questions about NSDAR membership, our chapter projects, or activities.
Lincoln County is in North Carolina's Piedmont, being bounded on the east by Lake Norman, on the south by portions of Mecklenburg and Gaston counties, on the west by Cleveland County, and to the north by Catawba County.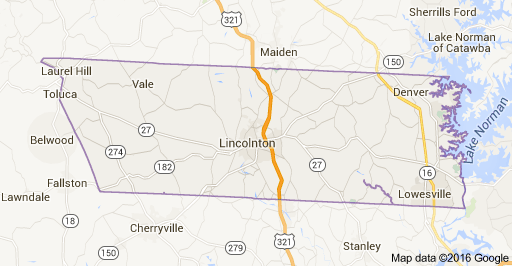 Photo Courtesy Google Maps
The county was formed in 1779 from Tryon County; and, it was named for Benjamin Lincoln, a general in the American Revolutionary War. During the American Revolution, the Battle of Ramsour's Mill occurred near a grist mill in Lincolnton in the summer of 1780. A few months later, the Battle of Cowan's Ford occurred where Lincoln and Mecklenburg County meet at the basin of the Catawba River.
Our chapter was organized on October 21, 2017, with 17 charter members. Organizing regent, Jennifer Baker, was aided by Michelle Stewart, vice regent; Kathryn Fritz, treasurer; Rebecca Young, registrar; Barbara Puccio, recording secretary; Christine Tobias, corresponding secretary; Cynthia Hunter, historian and Libba Thompson, chaplain.
The content contained herein does not necessarily represent the position of the NSDAR. Web hyperlinks to
non-DAR sites are not the responsibility of the NSDAR, the state organizations, or individual DAR chapters.