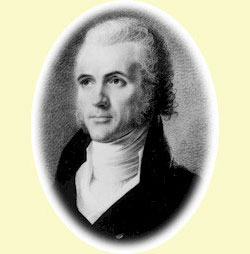 General William Richardson Davie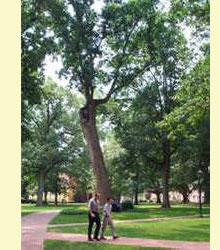 UNC-CH campus, showing
the Davie Poplar tree
Welcome!
Welcome to the Davie Poplar Chapter of the DAR. Our chapter promotes patriotic service in many areas, including educational programs and historic preservation. We offer an opportunity for women to develop friendships and join others promoting patriotism and love of our country. We invite any woman over eighteen years of age who believes she has an ancestor who served during the American Revolution to contact us.
Contact the chapter Regent or the Registrar for information.
The Town of Chapel Hill is located principally in Orange County in the north central portion of North Carolina, centered between Washington, DC, and Atlanta, Georgia. The beautiful area is characterized by rolling hills. The Town, incorporated in 1819, is the home of the University of North Carolina at Chapel Hill, the nation's oldest public university, established in 1789, and home of the "Tar Heels."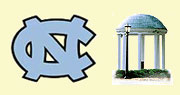 The content contained herein does not necessarily represent the position of the NSDAR. Hyperlinks to other sites are not the responsibility of the NSDAR, the state organizations, or individual DAR chapters.