Welcome!
The Thomas Person Chapter of the National Society Daughters of the American Revolution (NSDAR or DAR) welcomes you to learn more about our chapter and organization. If you are seeking a National Society Daughters of the American Revolution chapter in the northern piedmont of North Carolina, we hope that the information on this website will prove helpful. Please contact us by email if you would like to visit one of our meetings or if you have any questions about NSDAR membership, our chapter projects, or activities.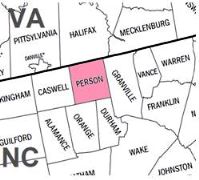 Photo Courtesy Google Maps
Person County is in North Carolina's north-central Piedmont, being bounded on the east by Granville County, on the south by portions of Durham and Orange Counties, on the west by Caswell County, and to the north by the State of Virginia.
Roxboro is the county seat of Person County, North Carolina. Founded in 1791, the county was named in honor of General Thomas Person. As was the custom after the Revolutionary War, as new counties were formed, many of them were named for men who had been prominent leaders during that period. When Caswell County was divided in 1791, Thomas Person's name was given to the eastern half.
History
Our chapter was organized on October 10, 1980. Organizing Regent Mrs. Louise B. Glenn was aided by Mrs. Jean B. Waldo, Vice Regent; Mrs. Janice Murray, Registrar; Mrs. Christine S. Rogers, Secretary; Mrs. Huldah H. Berryhill, Treasurer; and Mrs. Madeline H. Eaker, Historian. The chapter had twenty-six charter members.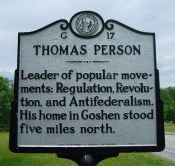 Photo by Phil Hall
Thomas Person
The chapter name was selected to honor Thomas Person who was a member of the Provincial Congress and spent thirty years in the General Assembly. In April of 1776, Person was appointed brigadier general of the Hillsborough District militia.
General Person was an early supporter of the University of North Carolina at Chapel Hill. He sat on the Inaugural Board of Trustees and the memorial to founding trustees. He granted a gift of $1,050 "in shining silver dollars" that enabled the university to complete construction on a chapel at the university, which bears his name, Person Hall.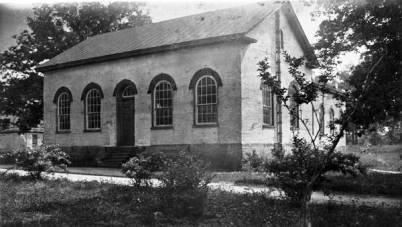 Photo Courtesy North Carolina Collection, University of North Carolina at Chapel Hill
The content contained herein does not necessarily represent the position of the NSDAR. Web hyperlinks to
non-DAR sites are not the responsibility of the NSDAR, the state organizations, or individual DAR chapters.