Activities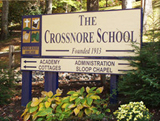 Founded in 1913,
Crossnore School is a
private, non-profit
children's home and
school in the mountains
of western North Carolina.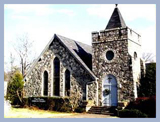 Founded by the DAR
in 1919, Tamassee DAR
School gives deserving
children a home, a school,
and a chance in life.
Liberty Hall Chapter strives to educate, serve the community, and preserve history. We support Daughters of the American Revolution (DAR) schools with monetary donations, gently used and new clothes, school supplies, and collection of soup and other food labels. Our members volunteer many hours with charitable organizations in our community.
We support the VA Medical Center in Salisbury, North Carolina and other veterans projects.
We have made lap robes, ditty bags, and bibs.
We have given books and supplies.
We also save stamps for disabled veterans.
We have a "Christmas Tea" to raise money for the VA Medical Center.
We promote Constitution Week and "Bells Across America."
We give awards to outstanding young people:
• DAR Good Citizens" certificates and medals
• JROTC Award Certificate and medal
• Outstanding American History Teacher" Certificates
• Patriotism certificates and medals
The content contained herein does not necessarily represent the position of the NSDAR. Hyperlinks to other sites are not the responsibility of the NSDAR, the state organizations, or individual DAR chapters.