Activities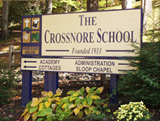 Our chapter supports the
Crossnore School in
Crossnore, North Carolina
Chapter Notes
Our chapter is active in promoting patriotism, education, and historic preservation in Greenville and the greater Pitt County area.
Each year, our chapter provides:
Good Citizen pins, certificates, and JROTC medals to outstanding seniors from five area high schools
Silver Medal and Certificate awards to an outstanding member of a Greenville Civil Air Patrol, Young Marines, and Naval Sea Unit
Youth Citizenship medals and certificates to outstanding eighth graders at 13 schools in Pitt County
Medals and certificates to the chapter winners of the DAR American History essay contest for students in grades 5-8
Opportunities for applicants to the DAR college scholarship program
Veterans Memorial in
Greenville,
North Carolina

Photo by: Erin Frost
The chapter plans activities annually to honor:
Constitution Week
Veterans in our community
Patriot holidays and events, including grave marking dedication ceremonies honoring supporters of the American Revolutionary cause
We also support preservation activities undertaken by the Pitt County Historical Society and the Eastern Carolina Village and Farm Museum. Additionally, we provide special support to the Crossnore School.
If you are interested in joining our chapter and want to find out more, click the "Contact Us!" button to send us an email.
The content contained herein does not necessarily represent the position of the NSDAR. Hyperlinks to other sites are not the responsibility of the NSDAR, the state organizations, or individual DAR chapters.