Photo Courtesy Jimmy Haire Photography
Welcome!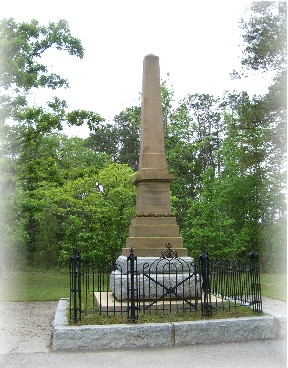 Photo Courtesy Chapter Archives


"HERE LIE THE REMAINS OF
PRIVATE JOHN GRADY, OF
DUPLIN COUNTY, WHO FELL
BRAVELY FIGHTING FOR HIS
COUNTRY;—THE FIRST MARTYR
IN THE CAUSE OF FREEDOM IN
NORTH CAROLINA AND THE ONLY
WHIG KILLED IN THIS BATTLE."
February 27, 1776
Welcome to the Private John Grady Chapter National Society Daughters of the American Revolution (NSDAR or DAR) website. From young to old, we are a group of women who are focused on Historic Preservation, Education, and Patriotism.
Our chapter, established in 1951, was named for the first casualty of the American Revolutionary War in North Carolina. A monument has been erected to Private John Grady at Moores Creek Bridge Battleground.
Through the years, the Private John Grady Chapter NSDAR has been active in many areas of Sanford's events. This chapter has worked to help preserve the oldest house in town, "Railroad House," and has participated in developing the museum relating to the influence of the railroad on the town.
The meetings of the Private John Grady Chapter NSDAR are held at 2 p.m. on the third Monday of each month from September through November and January through May. If you are interested in joining DAR and want to find out more, please contact us (see button at the top left).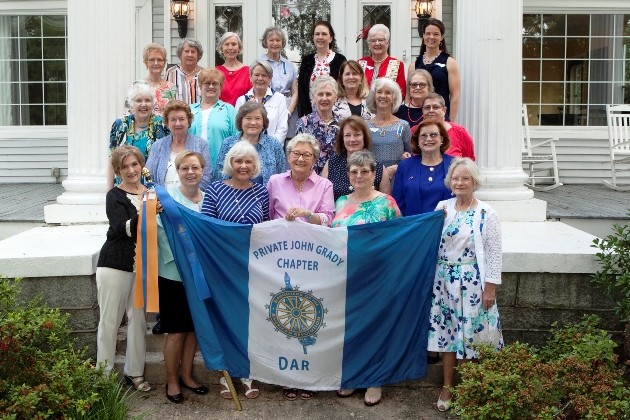 Photo by Jimmy Haire Photography  
The content contained herein does not necessarily represent the position of the NSDAR. Web hyperlinks to
non-DAR sites are not the responsibility of the NSDAR, the state organizations, or individual DAR chapters.